Didi Neuron: the futuristic driverless robotaxi
– Advertisement –
Chinese ride-hailing giant Didi Global recently unveiled an innovative robotaxi concept car at a virtual company event. "Didi Neuron" is a futuristic vehicle with robotic arms designed to enhance the experience of passengers. This driverless vehicle represents a significant leap forward in autonomous transportation technology.
– Advertisement –
Introducing Didi Neuron: A New Era in Ride-Hailing
The striking blue and white Didi Neuron vehicle was displayed by Didi Autonomous Driving COO Meng Jing. The concept car is part of Didi's ambitious plan to develop its own robotaxis in collaboration with local Chinese carmakers. The goal is to have these autonomous vehicles operational and integrated into Didi's network by 2025.
– Advertisement –
For those unfamiliar with the term, a robotaxis is a self-driving vehicle designed to provide ride-hailing services without a human driver. This emerging technology has the potential to transform urban transport, making it more efficient, safe and convenient.
– Advertisement –
Read also: Alibaba and Huawei Announce the Launch of Their Chatbots: The Rise of Generative AI Chatbots in China
Advanced Features and Design
The Didi Neuron concept car eliminates the need for the driver's seat, providing more space for passengers. Its most distinctive feature, the robotic arms, highlights Didi's dedication to offering innovative and convenient services. These arms are designed to assist passengers with their luggage and perform other tasks such as retrieving water bottles. These features make the overall experience more pleasant and stress-free for the passengers.
In addition to robotic arms, Didi unveiled a lidar sensor and a car computing device at the event. Lidar (Light Detection and Ranging) is a remote sensing technology that uses lasers to measure distances and create detailed maps of the environment. This technology plays a key role in the development of autonomous vehicles, as it helps them navigate and avoid obstacles.
The introduction of these new technologies demonstrates Didi's progress in autonomous driving technology after nearly two years of overcoming regulatory challenges.
Read also: China takes bold step to regulate generative AI services
24/7 Robotaxi Services and Expansion Plans
Didi's ultimate goal is to have its robotaxis available 24/7 by 2025, providing a convenient transportation option around the clock. This ambitious plan could revolutionize the ride-hailing industry, making it more accessible and efficient than ever.
As per the recent reports, Didi is planning to expand into the trucking service industry as well. The move will diversify the company's offerings and position them as a major player in the rapidly growing autonomous transportation market.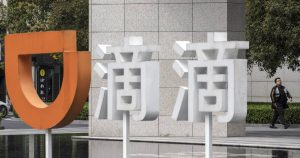 our say
The unveiling of the Didi Neuron Robotaxi concept car by Didi Global marks an important step in the evolution of autonomous transportation technology. With its futuristic design and passenger-centric features, this vehicle has the potential to transform the ride-hailing industry.
As Didi continues to make advances in autonomous driving technology, the future of transportation looks to be more innovative and exciting than ever. Didi's plan to add these vehicles to its network by 2025 further expands their vision. With major advances like the Didi Neuron, we can look forward to a new era of ride-hailing services that prioritize convenience, safety, and efficiency.
Read also: The AI ​​Arms Race: A Deadly Rivalry Between the USA and China
Connected
Source link
– Advertisement –